Welcome
My name is Amy Hutchinson and I am the owner of Olive Branch Counseling and Training, PLLC.  I received my Bachelor of Arts degree in Interdisciplinary Studies from Southwest Texas State University and in 1996 earned my lifetime certification as a teacher.   My focus for over 15 years was working with special needs populations including students receiving special education as well as those identified for gifted and talented programs.   More recently, in 2012, I completed my Master of Arts degree in Counseling from the University of Texas at San Antonio and am now a Licensed Professional Counselor.  My career in education and the opportunity to work with students, teachers and parents has profoundly shaped me as a counselor and I am grateful for the experience. I live in the Boerne area and I enjoy being married to my husband and parenting our teenage children.  I am also a lover of animals and believe whole heartedly in their ability to provide therapeutic support. If you want to know more about Animal-Assisted Counseling, click here.
I have enjoyed helping many families facing changes such as divorce, and relocations as well as offering guidance to client's that need support as they navigate the typical developmental adjustments that everyone experiences in their life.  I truly believe in the power of a strong therapeutic relationship between counselor and client.  It is the greatest tool to empower change and I am mindful to take special care of the relationship. I am an existentialist and believe in making meaning of one's experiences.  Some of the greatest gifts we can give ourselves are to heighten our own awareness, be authentic, and present in our own lives.  I work with children ages 3 and older, as well as tweens, adolescents, teenagers and adults.  I have a select number of evening and weekend appointments available to accommodate new counseling clients.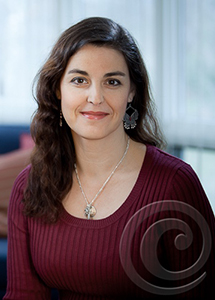 Vanessa McLean, LPC, NCC, CCTP
Vanessa McLean is a clinical psychologist from South Africa and a Licensed Professional Counselor in both Texas and Virginia. In addition, she is certified as a National Certified Counselor and Clinical Trauma Professional.
In South Africa, she was a senior psychologist at Chris Hani Baragwanath Hospital, one of the largest hospitals in the world, where she provided psychological assessment and therapy to patients suffering from a wide range of emotional and mental health problems. She also provided workshops to nursing staff on motivation and stress management as well as tutorials to medical students. She has published research on stress, depression and work/home role conflict in women. In Virginia, she worked in private practice for 6 years before relocating to Boerne, Texas in 2016.
Her areas of interest and speciality are managing life stress; anxiety and mood disorders; trauma, grief and loss; brain based counseling, cultural psychology and Christian counseling. Her style is mostly brain based, contextual, supportive and goal directed with components of cognitive behavioral and acceptance and commitment therapy. She also incorporates mindfulness, visualization and relaxation techniques as well as art, music and writing. She values the therapeutic relationship as the foundation of healing and adjusts her therapeutic approach to each individual's story, language and needs..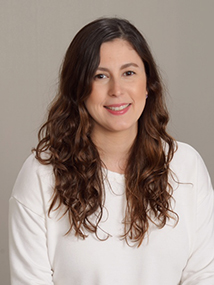 Adriana Carrillo

My name is Adriana Carrillo and I am from the two bordering cities of Brownsville, Texas and Matamoros, Mexico. I received my Bachelors of Arts Degree in Bilingual Early Childhood Education in 2007. For the following ten years I worked as a bilingual educator in both Brownsville ISD and Alamo Heights ISD. As an educator I worked with students in the Bilingual and Dual Language programs, those with special needs and identified as Gifted and Talented. In 2010, I received my Master of Arts Degree in School Counseling and am currently working for the Archdiocese of San Antonio as a Pre-K3 -Middle School Counselor. I have recently become a Licensed Professional Counselor Intern and will be working under the supervision of Corinne Kurth, MA, LPC, with Amy Hutchinson, LPC, as my site supervisor. I am very glad to be able to complete my supervision hours at Olive Branch were I will be working closely with children, adolescents and adults.
My experience working with children and their families has been fundamental in my growth as a counselor. My two children, both under 5 years old challenge me every day and give me insight on what life is like through a child's eyes. My primary focus as a counselor is working with children and helping them process and communicate their feelings. I am currently training to become a Registered Play Therapist, which further enable me to work with children and help them communicate through their natural language of play. Play Therapy helps children develop self-efficacy, self-awareness of feelings, boundaries and supports them in building healthy relationships. I believe kids develop trust when the counselor is empathetic, caring and authentic. It is important for them to feel empowered and respected. I am available to provide counseling during mornings, afternoon and evenings in English and Spanish if needed.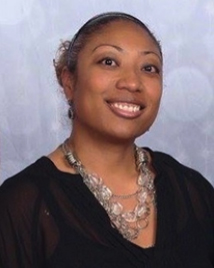 Caroline Gonzales

My name is Caroline Gonzales. I am an Army veteran who was raised in a military family, and am the spouse of a military retiree so I am very glad to live in San Antonio, TX. I began my journey in counseling when I earned my Bachelor of Arts degree in psychology from the University of Southern Mississippi. I worked as a middle school teacher in San Antonio, TX, where I taught math and reading for children in the Special Education program and then transitioned to teaching 6th through 8th grade science. In 2011, I earned a Master's degree in Educational Leadership and I gained a certification as a K-12th grade school principal. As I worked closely with school principals, counselors and teachers, I noticed that my heart led me to dealing more with obstacles to the learning process rather than the business of running a school. I accepted a district level position as a Behavior Specialist where I worked closely with children who were struggling to learn in the classroom. My experience as a Behavior Specialist has now spanned across three local school districts and includes training hundreds of faculty and staff on effective and research-based classroom management practices, coaching the campus on the implementation and fidelity to the positive behavior intervention support framework, and conducting student and classroom observations as needed. In 2016, I graduated from California Southern University with a master's degree in psychology and received my license through the state of Texas as a Licensed Professional Counselor Intern in 2017 under the supervision of Cheryl L. Shulter, MA, LPC-S.
In addition, I am trained in the use of EMDR, or Eye Movement Desensitization and Reprocessing, CBT or Cognitive Behavior Therapy and also incorporate the use art techniques to help children, teens and adults who are facing stress, anxiety, depression, trauma, workplace issues and family or interpersonal relationship conflicts to improve their overall quality of life and well-being.
My approach is to collaboratively work with the child and family to explore thoughts, beliefs and life experiences to help gain self-knowledge and empowerment to cope with difficulties at school or at home in a more productive way in order to live a more satisfying life.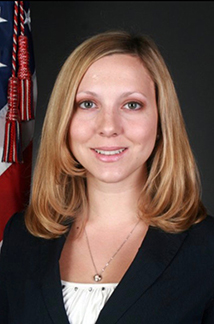 Rebecca Montez, MS, NCC, LPC-Intern

My name is Rebecca Montez. Professionally, I am a counselor and neurofeedback specialist. I received my Bachelors of Arts degree in Psychology from the University of California, Berkeley (Go Bears!).  I was awarded my Masters of Science in Clinical Mental Health Counseling from the University of Texas, San Antonio. I currently am a Licensed Professional Counselor-Intern in the great state of Texas, supervised by Dr. Mark S. Jones, LPC-S.
Personally, I am the wife of a (now) retired Marine Corps veteran, an adoptive mom, and avid world traveler. I have passionately served the military and their families in the roles of life-skills training, deployment readiness, and social service support for issues surrounding addiction, financial stress, and PTSD. In experiencing the roller-coaster impact of adoption within my own family, I seek to aide fellow adoptive families who are navigating issues related to complex developmental trauma and attachment. I promote parenting and therapeutic support through TBRI (Trust Based Relationship Interventions).  In my travels across 5 continents (and counting), I love to see, experience, and learn from other cultures.
Within counseling, I employ clinical and holistic approaches focused on accessing the innate strengths of each client, so they may be empowered to reach their goals.  I work with teens, adults, couples, and families. I have experience working with serious mental illness (Bipolar Disorder/Schizophrenia), addiction recovery, anxiety, depression, identity formation, and phase of life changes. Along with traditional counseling and cognitive behavioral therapy, I am also completing national, BCIA certification in neurofeedback. Neurofeedback is an innovative form of biofeedback that is clinically proven in the treatment of PTSD, anxiety, addiction, depression, ADHD, and more.  Neurofeedback uses computer-based systems and the client's own brain waves to improve mental health by restoring balance within the brain itself.  Whether seeking traditional talk therapy or neurofeedback therapy, I am honored to come alongside clients in their wellness journey.
fast facts
When engaged in play therapy, children are allowed to distance themselves from difficult feelings and memories, which are frequently too hard for them to talk about directly with others.  It gives children the opportunity to communicate their fears, worries, problems, wishes, and desires to others, which leads to an understanding of their own feelings which then leads to a decrease in the intensity of those feelings.
Families are a unique social system with their own structure and forms of communication.  When one person in the family is impacted by something, it is likely that all members of the family will feel it in some way.  Sometimes one person's problems are a result of the way the entire family is functioning.  Working together as a family in counseling can help each individual family member.
Attending individual counseling sessions allows you to talk about thoughts, feelings, and behaviors that are troubling you.  Together with a counselor, you can make meaning of your experiences and utilize a variety of strategies so you can gain control over your life and have a stronger sense of self.