Welcome
My name is Amy Hutchinson and I am the owner of Olive Branch Counseling and Training, PLLC.  I received my Bachelor of Arts degree in Interdisciplinary Studies from Southwest Texas State University and in 1996 earned my lifetime certification as a teacher.   My focus for over 15 years was working with special needs populations including students receiving special education as well as those identified for gifted and talented programs.   More recently, in 2012, I completed my Master of Arts degree in Counseling from the University of Texas at San Antonio and am now a Licensed Professional Counselor.  My career in education and the opportunity to work with students, teachers and parents has profoundly shaped me as a counselor and I am grateful for the experience. I live in the Boerne area and I enjoy being married to my husband and parenting our teenage children.  I am also a lover of animals and believe whole heartedly in their ability to provide therapeutic support. If you want to know more about Animal-Assisted Counseling, click here.
I have enjoyed helping many families facing changes such as divorce, and relocations as well as offering guidance to client's that need support as they navigate the typical developmental adjustments that everyone experiences in their life.  I truly believe in the power of a strong therapeutic relationship between counselor and client.  It is the greatest tool to empower change and I am mindful to take special care of the relationship. I am an existentialist and believe in making meaning of one's experiences.  Some of the greatest gifts we can give ourselves are to heighten our own awareness, be authentic, and present in our own lives.  I work with children ages 3 and older, as well as tweens, adolescents, teenagers and adults.  I have a select number of evening and weekend appointments available to accommodate new counseling clients.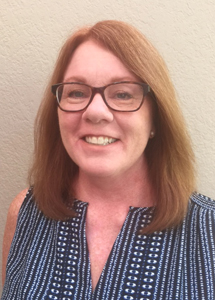 Tricia Masucci MA, LPC, NCC, CCTP
I have had the pleasure of living in the wonderful Boerne community for over 30 years, raising two children in the Boerne Public School system. My experiences at home and in the community have equipped me to work with individuals and families. I received my Masters in Community Counseling from the University of Texas at San Antonio, with further designation as a Licensed Professional Counselor, Nationally Certified Counselor, and Certified Critical Trauma Professional. My expertise lies in relationships, addiction, and trauma resolution. I believe the counseling relationship works best when there is a mutual respect for one another. The therapy process begins by discovering and exploring the origins of how we first learned to feel, think, and act in our own family. We aim to transform the maladaptive patterns of thoughts and behaviors which have become harmful and destructive to ourselves and others. To complete the healing process we address our joys, hurts and losses. Our goal is continued insight and healing in an individual's life.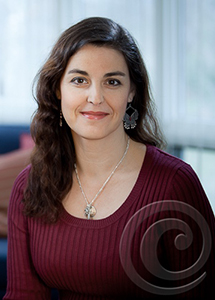 Vanessa McLean, LPC, NCC, CCTP
Vanessa McLean is a clinical psychologist from South Africa and a Licensed Professional Counselor in both Texas and Virginia. In addition, she is certified as a National Certified Counselor and Clinical Trauma Professional.
In South Africa, she was a senior psychologist at Chris Hani Baragwanath Hospital, one of the largest hospitals in the world, where she provided psychological assessment and therapy to patients suffering from a wide range of emotional and mental health problems. She also provided workshops to nursing staff on motivation and stress management as well as tutorials to medical students. She has published research on stress, depression and work/home role conflict in women. In Virginia, she worked in private practice for 6 years before relocating to Boerne, Texas in 2016.
Her areas of interest and speciality are managing life stress; anxiety and mood disorders; trauma, grief and loss; brain based counseling, cultural psychology and Christian counseling. Her style is mostly brain based, contextual, supportive and goal directed with components of cognitive behavioral and acceptance and commitment therapy. She also incorporates mindfulness, visualization and relaxation techniques as well as art, music and writing. She values the therapeutic relationship as the foundation of healing and adjusts her therapeutic approach to each individual's story, language and needs..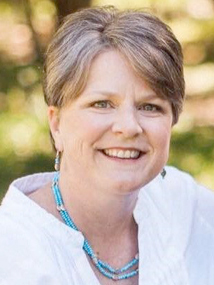 Corinne Kurth, MA, LPC

Corinne Kurth is a Licensed Professional Counselor who provides counseling to women, children and parents. She earned her Master's degree in Counseling from The University of Texas at San Antonio. She has worked in a variety of settings including schools, a mental health crisis unit, a child and adolescent inpatient psychiatric facility, the Children's Bereavement Center of South Texas and private practice. Corinne has specialized training in bereavement, trauma and loss as well as vast experience working with children with mild to serious emotional and behavioral difficulties.
Corinne's approach to counseling is to provide supportive listening, acceptance, compassion, guidance, and encouragement while also providing you with tools to help you navigate through issues that have prompted you to seek counseling. She will tailor her approach to meet your specific needs and will incorporate play, art, and other expressive therapies when appropriate and desired. She enjoys consulting with parents to help identify what is preventing their child from meeting expectations and helping to facilitate change at home and school.   She also provides skills training to help children learn new and effective ways to cope and behave in more adaptive ways.
If you are interested in scheduling an appointment you can reach Corinne at 210-425-3440 or ckurthlpc@gmail.com.
fast facts
When engaged in play therapy, children are allowed to distance themselves from difficult feelings and memories, which are frequently too hard for them to talk about directly with others.  It gives children the opportunity to communicate their fears, worries, problems, wishes, and desires to others, which leads to an understanding of their own feelings which then leads to a decrease in the intensity of those feelings.
Families are a unique social system with their own structure and forms of communication.  When one person in the family is impacted by something, it is likely that all members of the family will feel it in some way.  Sometimes one person's problems are a result of the way the entire family is functioning.  Working together as a family in counseling can help each individual family member.
Attending individual counseling sessions allows you to talk about thoughts, feelings, and behaviors that are troubling you.  Together with a counselor, you can make meaning of your experiences and utilize a variety of strategies so you can gain control over your life and have a stronger sense of self.