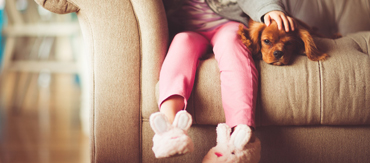 Animal-Assisted Counseling is a type of counseling that involves animals as a part of the treatment plan.  The overall goal is to improve a client's social and emotional functioning by way of interacting with the animal under the facilitation of a Licensed Professional Counselor during their therapy sessions.  AAC is appropriate for most clients ages 10 and up.
Animal-Assisted Play Therapy is designed for children to receive social and emotional benefits from having an animal involved in their play therapy sessions.  AAPT may include but is not limited to your child teaching the animal new commands and skills, use of the dog to create empathy, understanding while improving social skills, having the dog engage in common therapy games and play activities with your child.
In both AAC and AAPT settings animals can provide comfort and support in a non-judgmental manner.  They can add joy and a playful attitude to any session.  Animals can help clients develop empathy, experience unconditional acceptance and open up about challenging life experiences.
Working with animals can also contribute to physiological benefits, such as decreased heart rates and blood pressure, which adds to a person's overall health and well-being.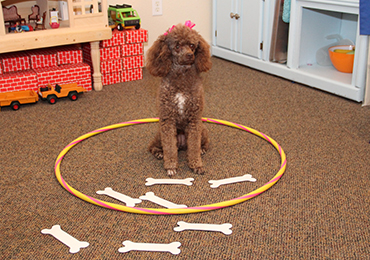 At Olive Branch, our animal is a Pet Partners Therapy Dog names Cocoa.  Before meeting her, the clients will be taught how to greet her and how to understand some of her non-verbal communication and basic commands so the experience is positive for everyone.
Any client interest in AAC or AAPT must schedule a 45 minute intake session to go over the clients history with animals as well as what to expect when having Cocoa in the therapy session.
All AAC and AAPT appointments are a private pay service and will not be filed with insurance companies.  However, if you would like to submit the claims on your own, we are happy to provide you a statement including dates of service and amount paid.
AAC and AAPT Fee Schedule
Intake session                       45 minutes         $100.00
AAC and AAPT sessions     60 minutes         $125.00
AAC and AAPT appointments are available:
Fridays from 8:30 – 9:30 a.m,
Fridays from 10:00 – 11:00 a.m.
Fridays from 11:30 – 12::30 p.m.