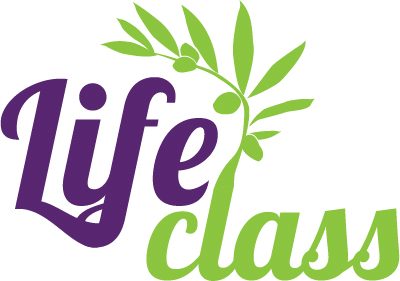 How to Flourish!
Date & Time: Friday, October 27, 2017 • 9:30am- 12:30pm
Description: Between the constant demands on our time and energy and all the things that overwhelm and worry us, many people feel that they are just keeping their heads above water or getting by. But that is not truly living well. Based on Dr. Martin Seligman's work of positive psychology, learn about the five pillars that are essential for emotional and mental well-being. Gain information and tools on how to flourish!
This Life Class is ideal for anyone looking to develop understanding and build skills to improve emotional and mental well-being.

Cost: $35 per person • +3 CEUs
Location: Patrick Heath Library (Community Room)
451 N Main Street,
Boerne Tx 78006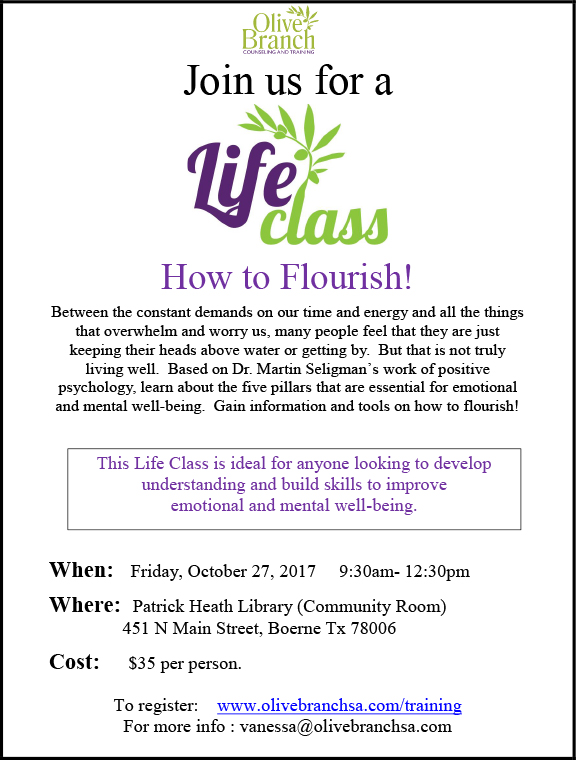 ---
AN INTRODUCTORY COURSE ON SAND TRAY
Date & Time: November 14, 2017 • 4:00 pm – 6:00 pm
Description: Learn the Basics of Sand Tray Therapy!
Join us for this experiential workshop where you will learn the beginning set up and basic techniques of Sand Tray Therapy.
Sand Tray Therapy is ideal for helping young children, adolescents and teens to process life events, resolve conflicts, solve problems and handle big emotions!
Cost: $40 per person • +2 CEUs
Location: The Center for Life
12915 Jones Maltsberger Rd.
San Antonio 78247
Presenters: Nancy Asher, LPC, Registered Play Therapist
Amy Hutchinson, LPC, Registered Play Therapist